Middletown, New Jersey Individual Health Insurance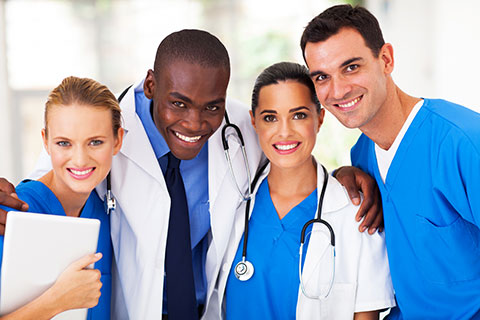 With so many different options, deciding on the right New Jersey Health Insurance can be confusing. But with the changing laws and the cost of healthcare on the rise, you can't afford to take chances with the health of you and your family members. If an accident or illness strikes, paying high medical costs out of your own pocket can be a financial disaster. If your employer does not offer an adequate health benefit package, or you are self employed, unemployed, retired, or a student, we can help you sort through the maze of different insurance options and find the right plan at a price you can afford.
Barry M. Bloom Insurance Agency, LLC will help you understand the different types of health insurance choices for you and your family. Although plans differ, they basically cover most medical, surgical, and hospital expenses and can cover prescription drugs. Some plans even offer preventive health care, immunizations, and dental coverage.
Health Insurance options in Middletown, New Jersey
Fee-For-Service (FFS) is a health plan in which the medical professional is paid for the services provided to the patient. Patients are free to choose their doctor and the claims are filed either by the health care provider or the patient.
Most health care plans are some form of Managed Care. Managed Care policies include Health Maintenance Organizations (HMO), Preferred Provider Organizations (PPO), and Point-Of-Service (POS).
HMO - With HMO's all your health care services go through your primary care physician. You will need a referral before seeing specialists or other health care professionals. This usually means less paperwork and lower health care costs for everyone.
PPO - This plan offers more flexibility. You do not need a primary care physician and can go to any health care professional you chose although with staying inside the network you will have lower out-of-pocket costs.
POS - These plans combine some of the qualities of the HMO and PPO plans and the benefits levels may vary depending on whether you receive your care within the network of providers. Like with HMO plans you choose your primary care doctors and need referrals to network specialists when needed. Like PPO plans you may receive non-network care but with greater out-of-pocket costs.
Obtaining the right New Jersey medical insurance coverage is crucial. If you prefer to have your care coordinated through your primary care doctor, an HMO plan might be the right choice for you. If you would prefer more flexibility with your medical care or see a lot of specialists, you might look into a PPO plan.
Here are some additional lines of insurance that we service:
Health Savings Accounts
Short Term Care
Our team of professionals at Barry M. Bloom Insurance Agency, LLC can help you sort through all the options and help you choose the right New Jersey health insurance plan for your specific needs.